By Adam Simpson (SCVi)
Note: This is the third in a series of posts from a team of iLEAD learners who recently traveled to Israel, along with iLEAD founder Amber Raskin and iLEAD Director of STEAM Initiatives Kathleen Fredette. The trip was part of iLEAD's inaugural Science Accelerator program.
We were so excited to be chosen as the first group of iLEAD learners to go to Israel for the Science Accelerator Mission.
On this trip, we met many like-minded students and shadowed them at their school, which taught us a lot about the culture of Israel and exposed us to an education style that is significantly different from our own.
Additionally, we had the opportunity to present our project on mycelium at Ben Zvi High School and Israeli students presented theirs. We later attended the Israeli Space Week at Tel Aviv University, which included a presentation from astronaut Scott Kelly. This was all an amazing experience and acted not only as a culture shock but also a fun learning experience which helped us to further develop our project.
Our trip also included a roundtable discussion at the U.S. Embassy, where we were able to discuss the importance of STEAM and future student collaboration. It gave us a view of how important this project was and how it could change educational opportunities in the future for American students and Israeli students alike.
Later in the trip, we explored significant ancient sites and learned about their cultural context and significance in history. This included Jerusalem and the ancient Roman city of Caesarea. Visiting these sites was a rewarding addition to the trip, as we not only learned about a completely different culture but also got to experience something fun and new that broadened our worldview.
Some Trip Highlights:
Meeting Students in Israel: During Israel Space Week, we met students from Ben Zvi High School, who are also involved in the Science Accelerator projects. The students were very welcoming. I am looking forward to collaborating with students in Israel on future Science Accelerator projects.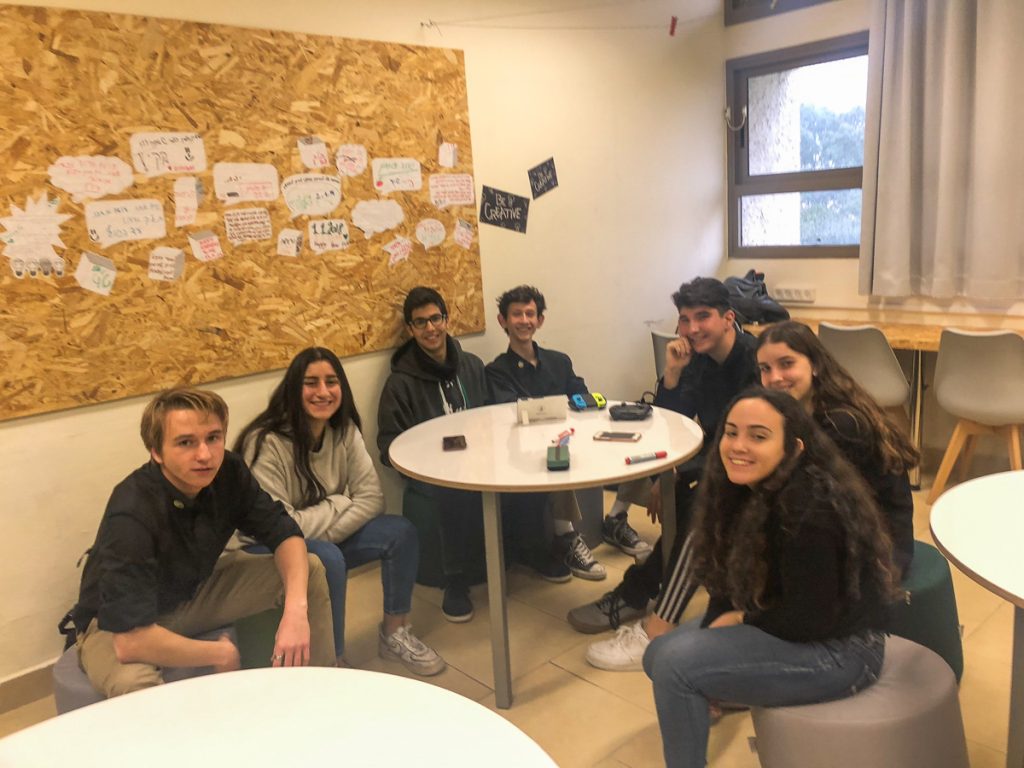 Future Collaboration: Amber Raskin, iLEAD Schools founder, and Kathleen Fredette, iLEAD's Director of STEAM Initiatives, met with school staff of Ben Zvi High School. The teachers of Ben Zvi presented projects and they discussed the importance of STEAM and Innovation.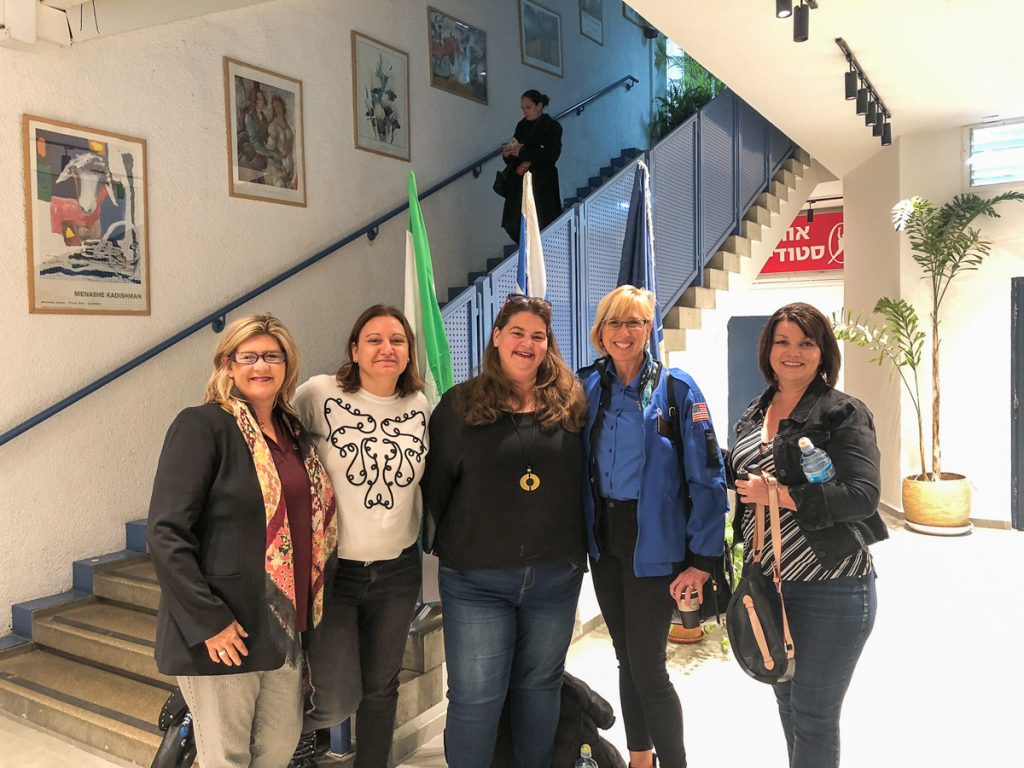 Learning About the History of Ayalon Institute: What is today a national historical site and museum was once a secret factory that manufactured ammunition from 1945 until 1948. We toured this museum and I was fascinated to learn about the Haganah recruiting a youth group of 45 teenagers and young adults who secretly built and operated this bullet factory. The factory was secretly disguised as a kibbutz within walking distance to the British military base. The entry to the factory was cleverly hidden beneath a laundry service and bakery. This factory played a large role in the establishment of Israel by producing 40,000 bullets a day.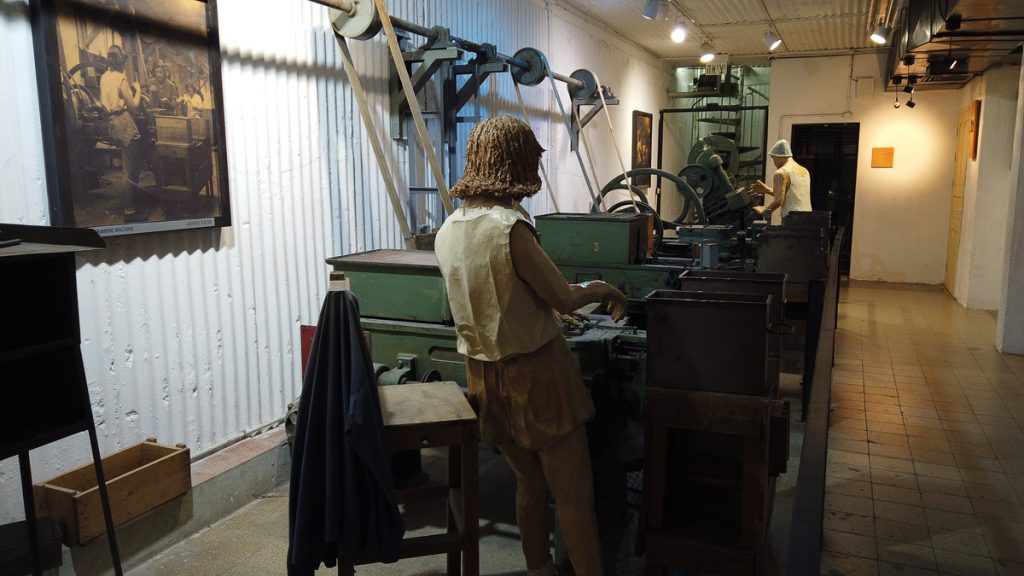 U.S. Embassy: We had an amazing experience sitting in on this round table discussion at the U.S. Embassy in Israel. We answered questions and actively participated and listened as Kathleen Fredette and Amber Raskin discussed the importance of project-based learning. Additionally, STEAM and future collaboration between iLEAD learners and Israeli students were discussed at this roundtable event.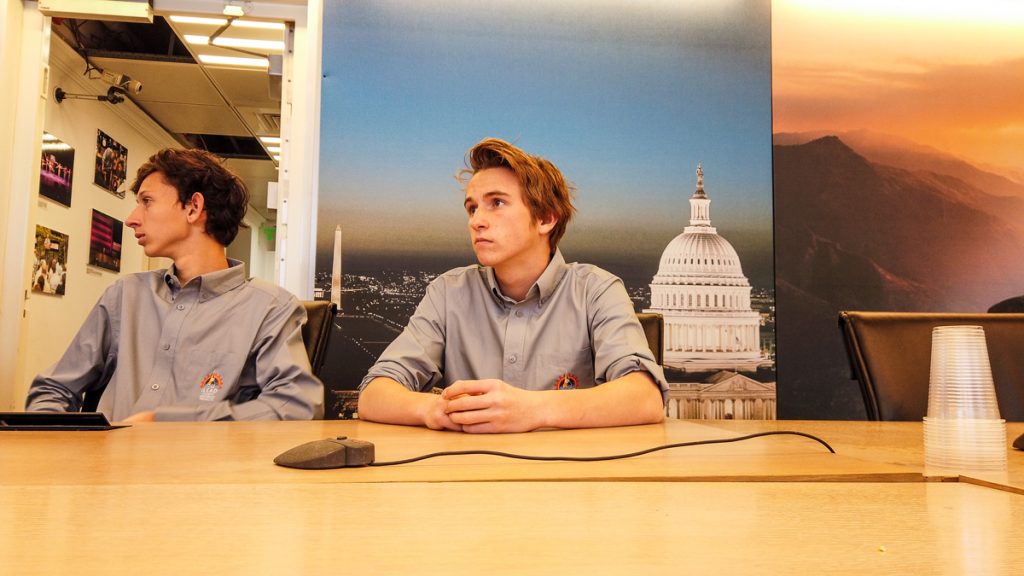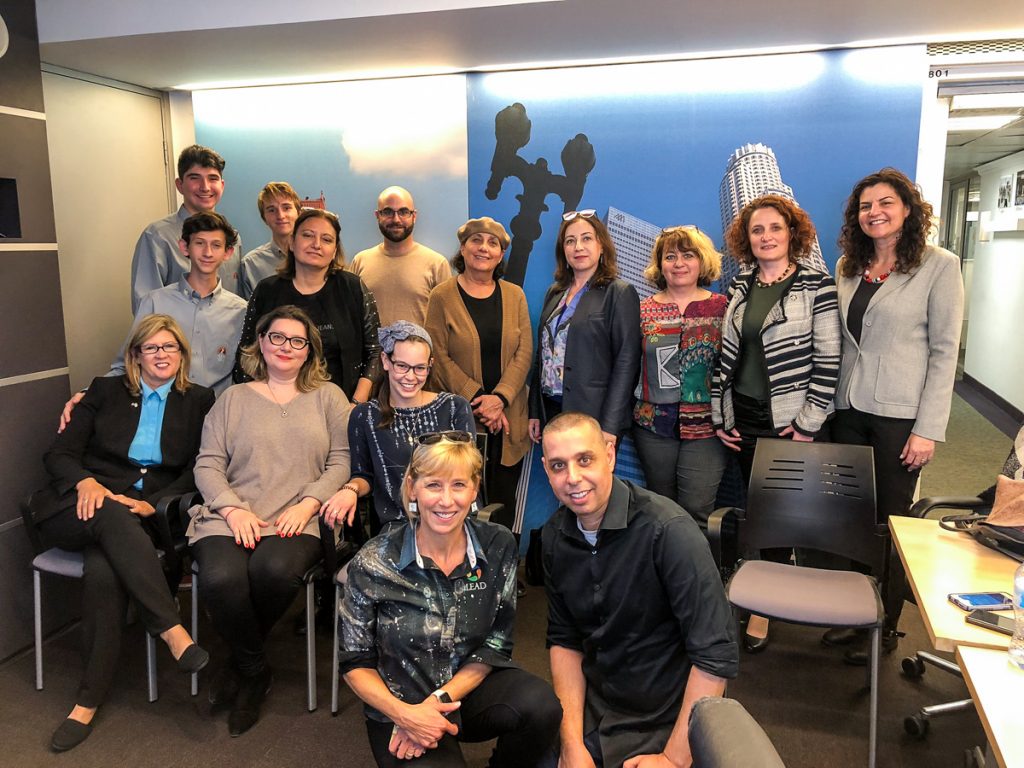 Giv'atayim Space Week: We attended Space Week events at Giv'atyim where Kathleen Fredette spoke on "Why Do Challenging Stuff."
We attended the lectures together with Israeli students and toured the large hall where hands-on station activities were available. Additionally, we had the opportunity to listen to the Science Accelerator students' presentations (they presented their projects in English for our benefit). We had an opportunity to also present our Science Accelerator startup presentation.
This was the first step for future peer-to-peer collaboration.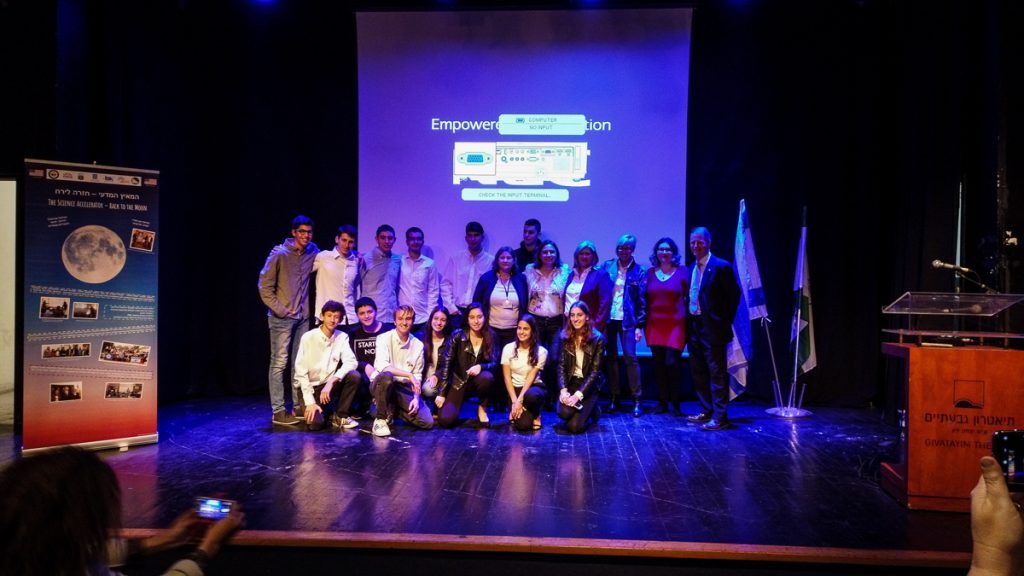 Elementary School Presentation: We were so honored to be part of Kathleen Fredette's presentation to over 500 Israeli students. She presented to two groups of elementary students with a Hebrew translator. We helped Kathleen with an on-stage demonstration on "Why Astronauts Float" and we were able to engage audience participation. This was a great learning experience for all!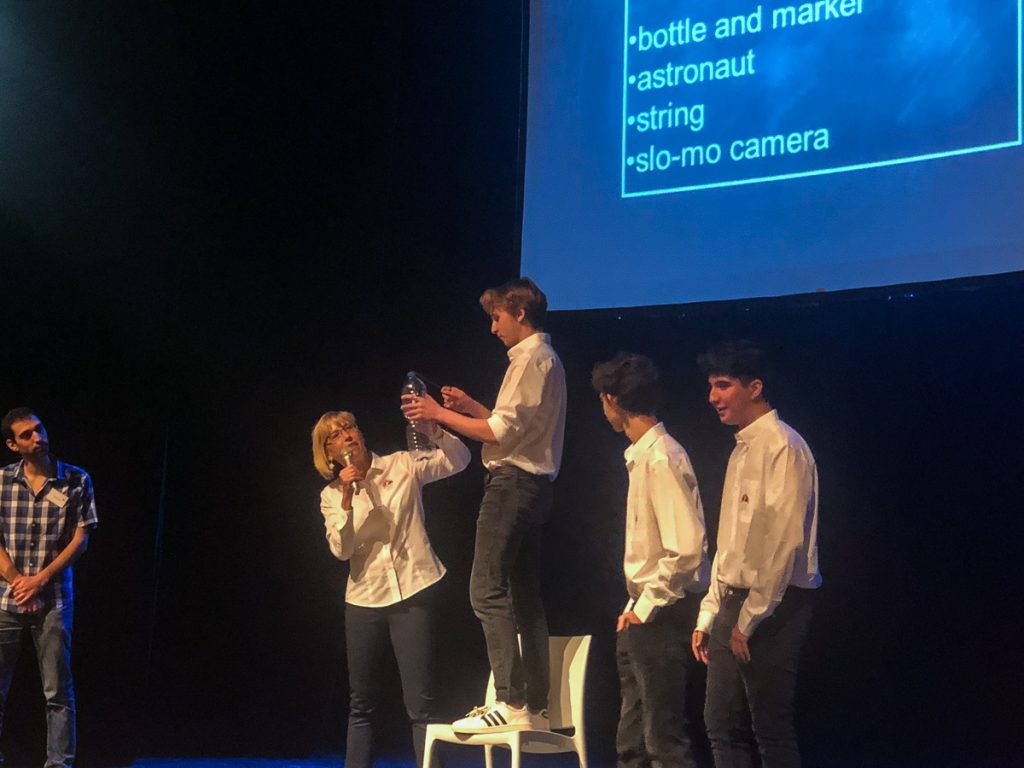 Keeping Up With Schoolwork: Throughout this amazing experience during Israel Space Week 2019, we were required to continue to keep up with our schoolwork. Fortunately, we found an amazing bookstore in Tel Aviv where we were able to connect to wifi during our downtime.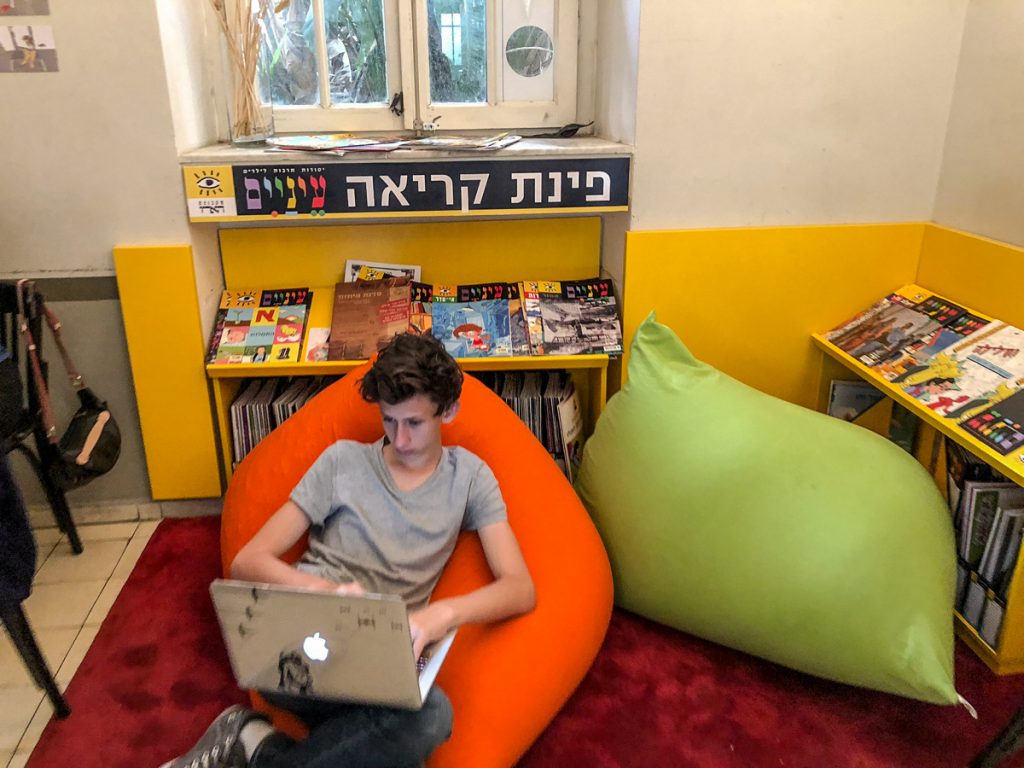 Learning the History of Masada: We visited the ancient 2,000-year-old fortress built by King Herod the Great. After hiking the Snake Path, we were able to explore what remains of Masada, which overlooks the Dead Sea.
It was so interesting to learn the history of Masada and the final events of the First Jewish-Roman War during the the Siege of Masada.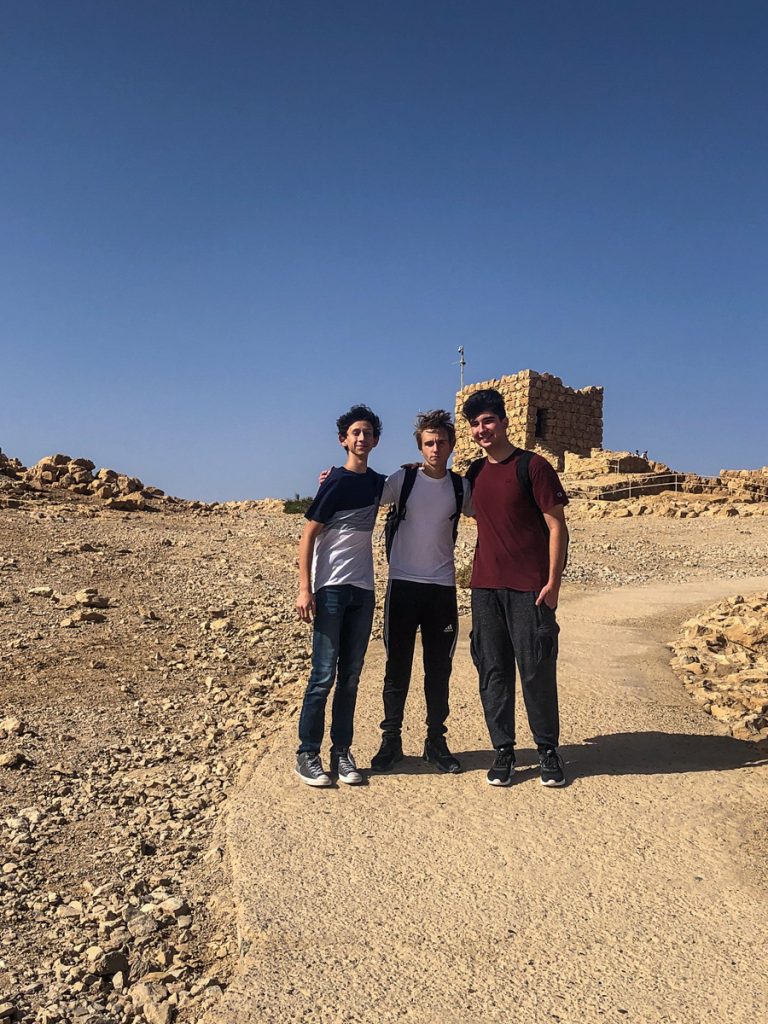 Old City of Jerusalem: Walking the walls in the Old City of Jerusalem and learning the history of this UNESCO World Heritage Site was an incredible experience. We were fortunate to have a guide who was also a teacher, and we learned so much about the culture surrounding various religions as well as the people who inhabit the Old City, today and in the past.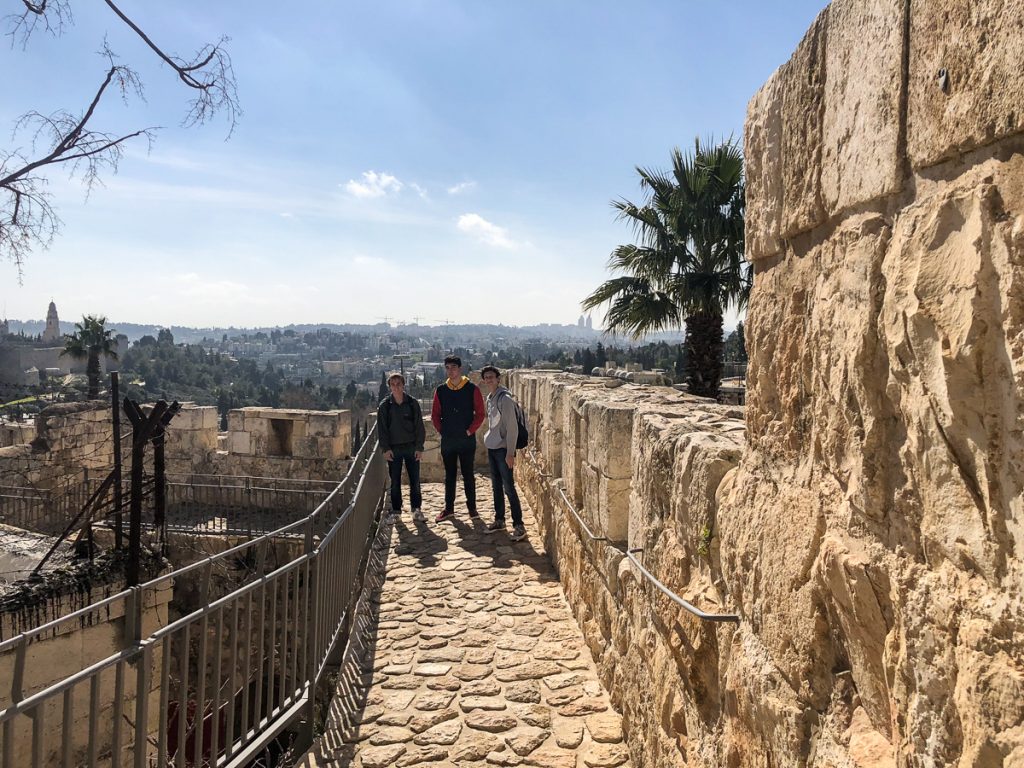 The Roman City of Caesarea: Caesarea was built by Herod under the emperorship of Caesar. This was the main coastal city of Israel, which had an artificial harbor to bring in ships and commerce into the area.
We visited the ancient city with our guide and explored the ruins of ancient palaces, an amphitheater, the sunken harbor of the city, racetrack, gladiator ring and much more; all while being informed of the historical context of everything we came across.
One could compare ancient Caesarea to our Las Vegas. Both were built in the middle of nothingness, and they both included entertainment venues that brought in revenue, including gambling, prostitution, and drunkenness.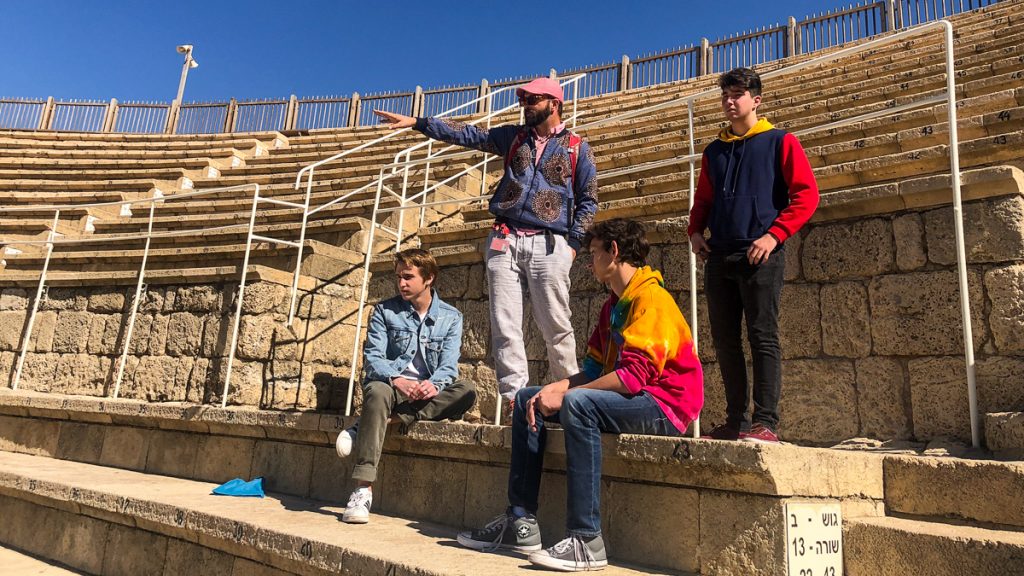 The Church Of The Holy Sepulchre, Jerusalem: We visited the holiest Christian shrine in the Old City Jerusalem, traditionally held as the site of Christ's crucifixion, burial, and resurrection. Today, five different Christian communities share this church.
Our tour focused on the historical aspects of the church beginning in the 4th Century, through Reconstruction and the Crusader period. We viewed Crusader graffiti in the church and learned about the Crusaders.
This is a multi-layered, multi-storied complex, and the architecture is so diverse. The sculptures, moldings, and mosaics are a mixture of many empires, including Byzantine, Roman-Style, Tuscan, and Celtic-style.