iLEAD DreamUp Launch Teams Present at Space4Youth Show
May 22, 2021 @ 6:00

-

7:30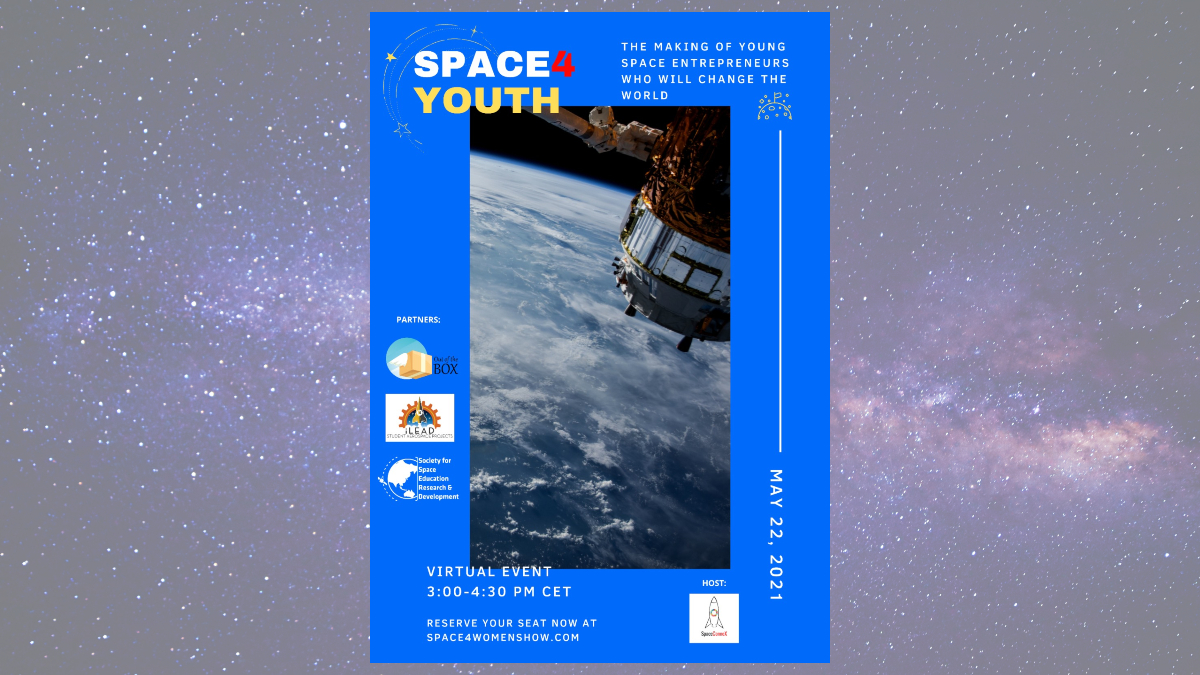 SpaceConneX, in collaboration with iLEAD Student of Aerospace Projects, Out of the Box, and Society for Space Education Research and Development (SSERD), present the third Space4Youth Show!
Eight young people from Israel, Italy and the USA will present their innovative ideas and projects on space as a tool to benefit humanity on and off earth. In this episode, we feature the work of young space people to be more creative and entrepreneurial, how to start a process to do something good for humanity and realize that teens can make a difference in the world through space entrepreneurship.
We invite all parents and space actors to support #Space4Youth: "The Making of Young Space Entrepreneurs who will change the World" so that together we can connect, collaborate and engage youth everywhere and catalyze young people's natural affinity with and understanding of technology to fully leverage digital technologies in our efforts to achieve equitable access to space education for all.
The current times demand urgency, ambition, and bold actions in support of our stellar guests:
Francesca Amicil and Idan Hai, Roxygen: "Producing Oxygen on The Moon"
Idan Cohen and Arianna Propoggia: "B.A.I.S, Aquaponics Aystem in Space"
Hutch Siegen and James Walker (iLEAD DreamUp to Space Launch Team): "What is the effect of microgravity on Daucus carota (carrot seeds)?"
Quentin Gauge and Grace Stumpf (iLEAD DreamUp to Space Launch Team): "Sending Mung Beans to Space"