Summary:
Unmanned Aerial Vehicle (UAV) technologies, applications and opportunities offer a perfect entry point for learning and discovery. This cross-curricular project guides young people as they develop the skills and knowledge required to build and fly small UAVs.
Through this project, learners engage in the engineering design process, to build (and, if applicable) use coding skills to operate UAVs in grade-appropriate design challenges and competitions. History and present-day UAV applications will be explored, such as journalism, filming and aerial photography, disaster management, geographic mapping, search and rescue, health care delivery, wildlife and storm tracking, planet exploration and their own creative ideas.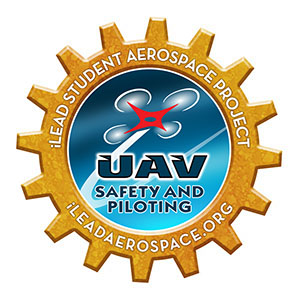 In a partnership with two other local Antelope Valley high schools, four iLEAD middle and high school students, Jacob Williams (10th), Chloe Williams (9th), Ryan Monroe (11th) and Christian Balaton (8th) will prepare, practice and compete in the Unmanned Aerial Vehicle (UAV) Challenge held in Queensland, Australia, on September 24 – 25, 2018. This preparation includes developing a payload that meets the requirements of the challenge which is to represent a life saving medical delivery to a person in need. Dubbed, Team Hybrid, each member has also been gaining expertise in operating and flying a UAV. To ensure the safe and responsible operation of unmanned aircraft systems, each student has become familiar with required protocols and regulations.