This project challenges teams to identify and solve a problem associated with colonizing the moon and beyond by answering the question:
"What are the products and innovations necessary to develop in order
to survive, flourish and sustain life away from our home planet?"
Teams research and collaborate to develop products that answer these questions along with developing and pitching a business plan that supports their idea.
Teams present their ideas in two phases:
Phase 1 competition held Jan. 26-30 during Space Week, in Israel–with the opportunity for US
learners to travel and present in person or virtually
Phase 2 competition: The 2nd Annual Hack into Space Competition to be held in So. California
in May 2020, with the opportunity for Israeli & U.S. students to travel and present in person or virtually
In a partnership with Out of the Box, this project addresses the need for innovation and international collaboration by providing the opportunity for US and Israeli students to work together.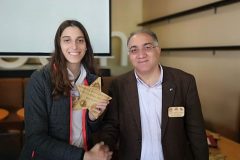 29 Photos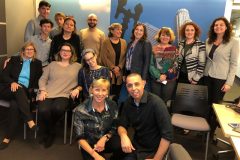 114 Photos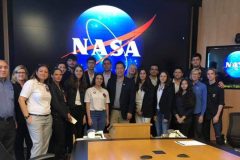 27 Photos
Recent Science Accelerator NEWS
Partnerships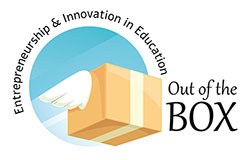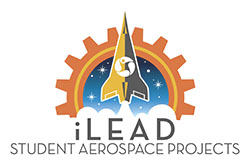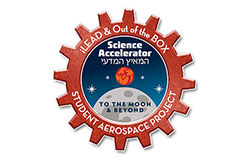 About Us
Kathleen Fredette

Kathleen Fredette is the Director of STEAM Initiatives with iLEAD Schools.
MA, STEM Curriculum and Design; BA, Biblical Studies; multiple, science and Gifted Education credentials
Airborne Astronomy Ambassador, NASA SOFIA – flown 4 missions (including one with astronaut John Grunsfeld)
NASA Endeavor Leadership Distinction Award recipient
Teacher Grant recipient to Israel through Holy Land Democracy Project
Women in Aerospace National Award Recipient
Space Foundation Teacher Liaison
Educational Advisor to the Board of Southern California Soaring Academy
National Science Teacher Association Advisory board
Aerospace and DreamUp Advisory Board
Private Pilot, gliders
Presenter at conferences including; California Association for Gifted, National Science Teacher Association, STEMposium, California Science Teacher Association, Experimental Soaring Association, Space Symposium, iLEAD Consortium Director of Student Spaceflight to International Space Station Mission 10 and 11, California STEAM Symposium, Space Exploration Educator Conference
Her best accomplishments: married to Mark for 32 years with four amazing sons.
Vered Cohen Barzilay

Vered Cohen-Barzilay is a Social Entrepreneur. Founder Director of Out of the Box Social Enterprise to promote innovation and entrepreneurship in education. Out of the Box develops and operates innovative courses in STEAM working in collaboration with the US embassy, NASA Ames center, Israeli Ministry of Education, Israeli Ministry of Science, Israeli Space Agency, Givatayim observatory and more. It presented at international and local space conferences.
Vered is also the founder of Novel Rights Human Rights Literature global movement, Founder and former director of Women's Media Center Israel, hub for gender-equality and social justice in the media industry. Co-Founder of Chamber of Women Journalists. Elected with her friend to 5th out of 100 most inflectional in the Israeli Media for 2014.
She volunteers as a Mentor at the 8200 Social Program from its creation, International Visitor Leadership Program (IVLP) alumni run by the US government.
Cohen Barzilay was a board member for Art for Amnesty, a global project which encourages artists of all disciplines to become involved in the effort to raise awareness for human rights issues. Art for Amnesty members (U2, YOKO ONO etc) lend their voices for Amnesty International campaigns.
​
In 2004 Ms. Cohen-Barzilay was central in the publication and distribution of "Before We Say goodbye". The book published and distributed in many countries across the world as well as in Palestine. In 2008, she was invited to write the forward to the book "Freedom", a collection of short stories celebrating the 60th anniversary of Amnesty International's Universal Declaration of Human Rights. Alongside to Archbishop Desmond Tutu.
Having written opinion columns, Vered has a rich experience in the world of the arts, including promoting collaborations, local and international, of artists from different disciplines – authors, musicians, artists, dancers, photographers and actors.
Cohen-Barzilay often invited to appear at hearings of government committees dealing with gender and the media industry. Ms. Cohen-Barzilay was on the steering committee for the Israel Action Plan for UN Resolution 1325, which will be adopted by the Israeli government.
Vered is one of a very few Israeli writers ever published in the media in Iraq since the Jewish exile 60 years ago. She is co-directing a network of intellectuals from Iraq and Israeli promoting reconciliation and peace between the country.
Her essays distributed across the world including various Arab countries.