Hutch Siegen comes to team Yucca with the past experience of co-leading "Team Carrot" from the previous DreamUp to Space mission. He is an actor and avid chef! He enjoys playing football with his family, watching movies, and training his dogs.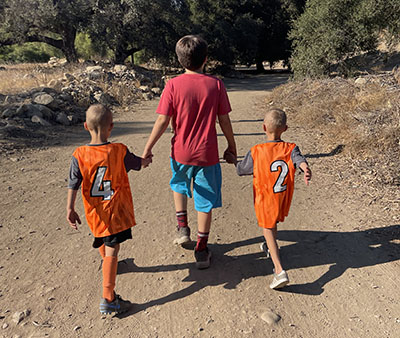 What's your dream job:
I would like to work for the iLEAD Dream Up to Space program so I can give other kids the same opportunity that I got, to send something to space
Who do you look up to?
I look up to my family because they are all kind and caring.
What's a fun fact about you?
I didn't know much about space before I started DreamUp, that is one of the reasons that I joined the program. One of the main things I learned about this year is about Seagrass!
Site: SCVi Exploration