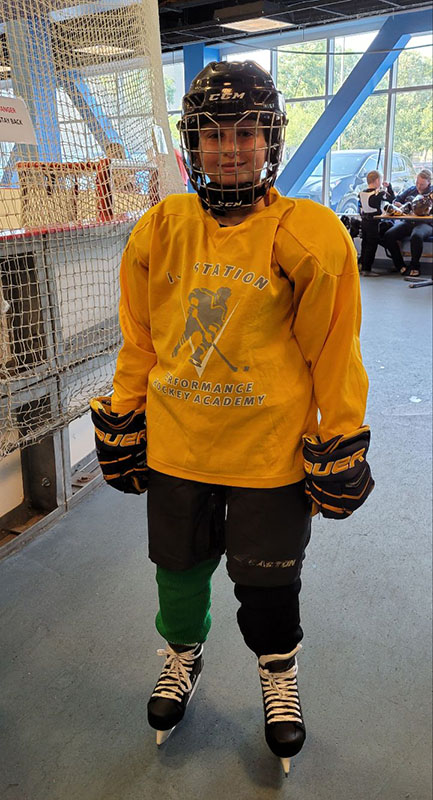 Maya Cohen, age 12, is in 6th grade. A former iLEAD Agua Dulce learner, she now attends Pico Canyon School. Maya is an avid ice hockey player and also enjoys the keyboard. She loves to bake, especially the math connection that is required. Her favorite bake is challah bread. Dream jobs: to be part of NASA's mission command or a lawyer.
What is your favorite subject?
My favorite subject is math because it has definitive answers.
Why did you choose to be a part of this launch team?
I chose to be part of the launch team because it is an exciting and rare opportunity. I wanted to experience all aspects that this project has to offer. Some are leadership, space exploration, blogging, and fundraising.
How has this project inspired you?
This experience has inspired me and shown me that I do enjoy science and space, and it showed me that anything is possible and to chase my dreams.
How does it feel knowing you are one of the very few people who get to send something to space?
I am honored to be a part of this amazing experience andI love being a part of this team!
Site: iLEAD Agua Dulce