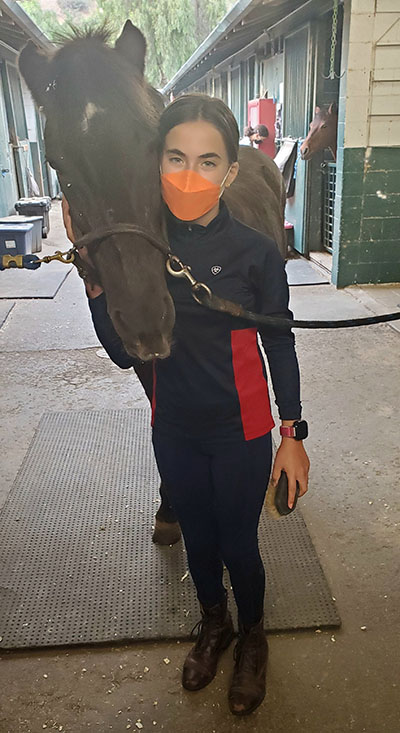 Naya, 12, is on Team Seagrass and in 6th grade. She previously attended SCVi, but currently goes to Milken Middle School. When she is older she wants to be a tennis player, fashion designer, and an interior designer. For now, she loves horse riding, playing tennis, reading, creating art, and playing with her 2 dogs. She loves to read — her favorite series is Harry Potter because it takes her to a whole new world!
What's the most interesting thing about yourself? Or a fun fact?
Naya means "dolphin" in Hawaiian and I loved swimming with them in Mexico!
Describe how it feels knowing that you are getting the opportunity that very few people have ever gotten — to be part of a team sending an experiment to space?
I feel very grateful and proud to be part of such a fabulous team. I think that when we're standing there, watching the launch, I'll feel something I've never felt before. I wanted to be a part of this year's launch team because I love the program and am interested in space and what's out there.
What superpower would you want and why?
I would love to be able to fly, because I love to travel–but hate traffic.
Site: SCVi