Peyton, a 12 year old 6th grader has many hobbies: swimming, biking, drawing. Making music and camping. She especially enjoys visiting National Parks and earning Junior Ranger Badges with her sisters. She's learning to play two instruments, piano, and just recently, guitar. She likes to listen to a piece of music and then figure out how to play it by ear.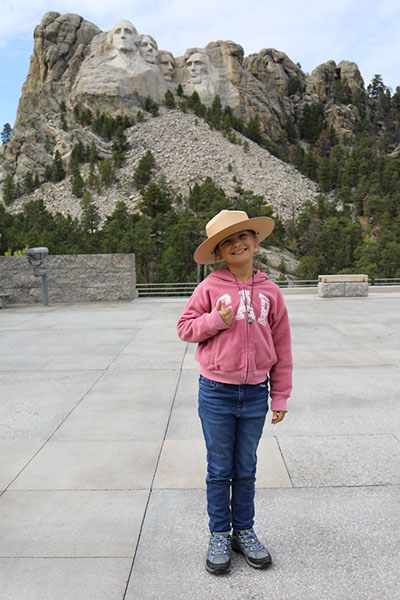 Do you have any book favs?
Wonder by R.J. Palacio. The main character, Auggie, is born with a facial deformity and undergoes 27 surgeries in order to have the ability to see, smell, talk and hear. This story teaches courage, kindness and acceptance and how you can use your strengths to encourage and build up everyone around you.
What do you want to do in the future?
I want to become an astronaut and live on the ISS when I am older.
What's it like being part of this launch team?
I have never been a part of a team before and Caydi and Teya have been so welcoming and encouraging and have led our team with kindness and respect. Everyone on our team is heard and all of our ideas are considered and together we create something that reflects all of us. Also, I really enjoy the research! Seagrass is so useful!
Do you have any mentors?
Mrs. Fredette and Mrs. Brown have inspired me to think more about my future. Mrs. Fredette has influenced me to look into becoming a pilot because most astronauts are pilots. And my team has inspired me to keep trying and to not give up, to always listen respectfully to everyone's ideas and work together towards our goals.
Site: iLEAD Exploration