Currently a 16-year-old junior at iLEAD Exploration, Raegan is half-Nigerian and half-American. She travels back and forth between Lagos, Nigeria and LA. Raegan has a passion for everything creative and loves to express herself through graphic design, art, and science. Among her many dreams and aspirations, Raegan would like to get into marketing and real estate. In her free time, Rae can be found baking, roller skating, or binge watching "The Office"!
Raegan also has a passion for acting for television and film. She does it professionally in LA with an agent and manager and has been given the opportunity to act in many short films and commercials while in LA.
This would be Rae's second year being a part of a launch team and she is very excited to be a part of such a wonderful project once again.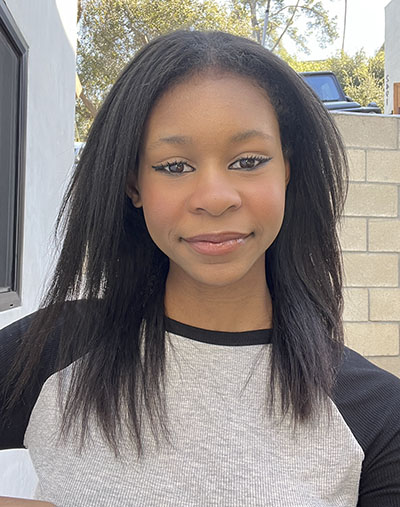 In what ways has this experience influenced or inspired you?
"Through working with team members and professionals in this industry, it has definitely helped me to work through being independent, responsible, and being a leader — which are essential skills that most kids don't learn until later in life. I am very grateful for this opportunity. Being able to send something to space isn't an opportunity everyone receives."
What's a fun fact about you?
"If you're my friend, you know that I'm literally obsessed with "The Office" and all Marvel movies and television shows, so much that I own A LOT of merch!"
How does it feel knowing that you have an opportunity that very few people have — to be part of a team sending an experiment to space?
"It feels great to know that I'm participating in such an amazing production. This would be my second time, I just had to do it again! I love all of my team members and supervisors and I'm ever so grateful to have this opportunity to participate with such an incredible team and talented members."
Site: iLEAD Exploration