We're over the moon about the latest news for one our longtime iLEAD facilitators.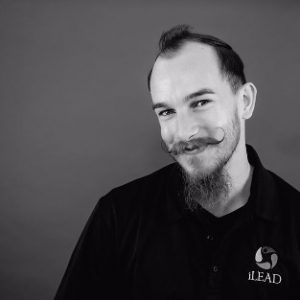 SCVi Charter's very own Mr. Dustin Lengning is among one of the prestigious 24 Teachers from 13 States to become NASA Airborne Astronomy Ambassadors (AAA)! We couldn't be more excited and honored to have him at SCVi. In addition to being an eighth-grade math, science, writing and robotics facilitator at SCVi, he is also very involved with iLEAD Student Aerospace Projects, including its glider program.
"He has been with our organization for well over a decade now and he's one of those facilitators that families look forward to having and that kids remember throughout their schooling and after," said Matt Watson, iLEAD's Director of Maker Outreach. "He helps his learners figure out what they're passionate about and gets every one of them deeply engaged."
NASA's AAA program provides professional development for science teachers to improve science teaching and enhance student learning and STEM engagement. The AAA program includes teachers in middle schools, high schools, and community colleges.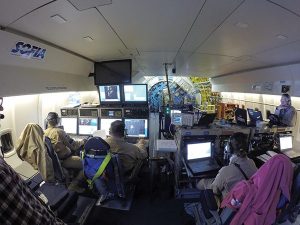 AAA teachers receive training in astrophysics and planetary science, including a week-long STEM immersion experience at a NASA astronomy research facility such as the Stratospheric Observatory for Infrared Astronomy (SOFIA) based in Palmdale or the Infrared Telescope Facility (IRTF) on Mauna Kea in Hawaii. After their training, the AAAs teach a physical science curriculum module created by the SETI Institute that connects curriculum concepts to NASA-enabled research.
Since 2011, the NASA-funded program has impacted tens of thousands of students through the experiences and training of their teachers.
"This powerful STEM program will allow the SETI Institute to continue bringing NASA science into classrooms across the country," AAA program lead Dr. Dana Backman said in a news release. "These teachers will use their professional development and STEM immersion experiences to convey real-world content to their students that illuminate the value of scientific research and the wide variety of STEM career paths available to them."
For more information about the SETI Institute click here.